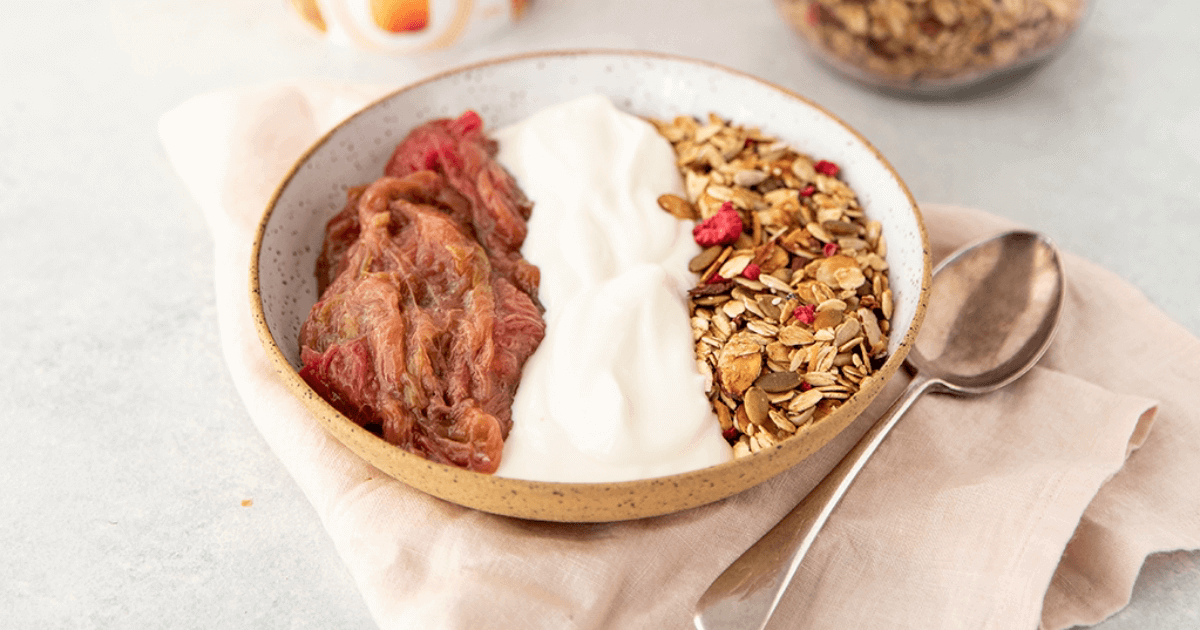 Method
Preheat your oven to 180°C
Place the rhubarb pieces on a large rimmed baking tray. Sprinkle over the caster sugar and toss to coat, then cover tightly with aluminium foil and bake for 10 minutes.
Remove the foil and bake for a further 5-10 minutes until the rhubarb is soft and surupy. Tip into a bowl and set aside to cool slightly. (You can make the rhubarb ahead and store in the fridge until you need it.)
To serve: Take two bowls and place half the rhubarb on one side of each bowl and 1/2 a cup of mueslie on the other side. Dollop a generous helping of Anchor Greek Manuka Honey Yoghurt down the middle. Swirl them together and you're ready to go.