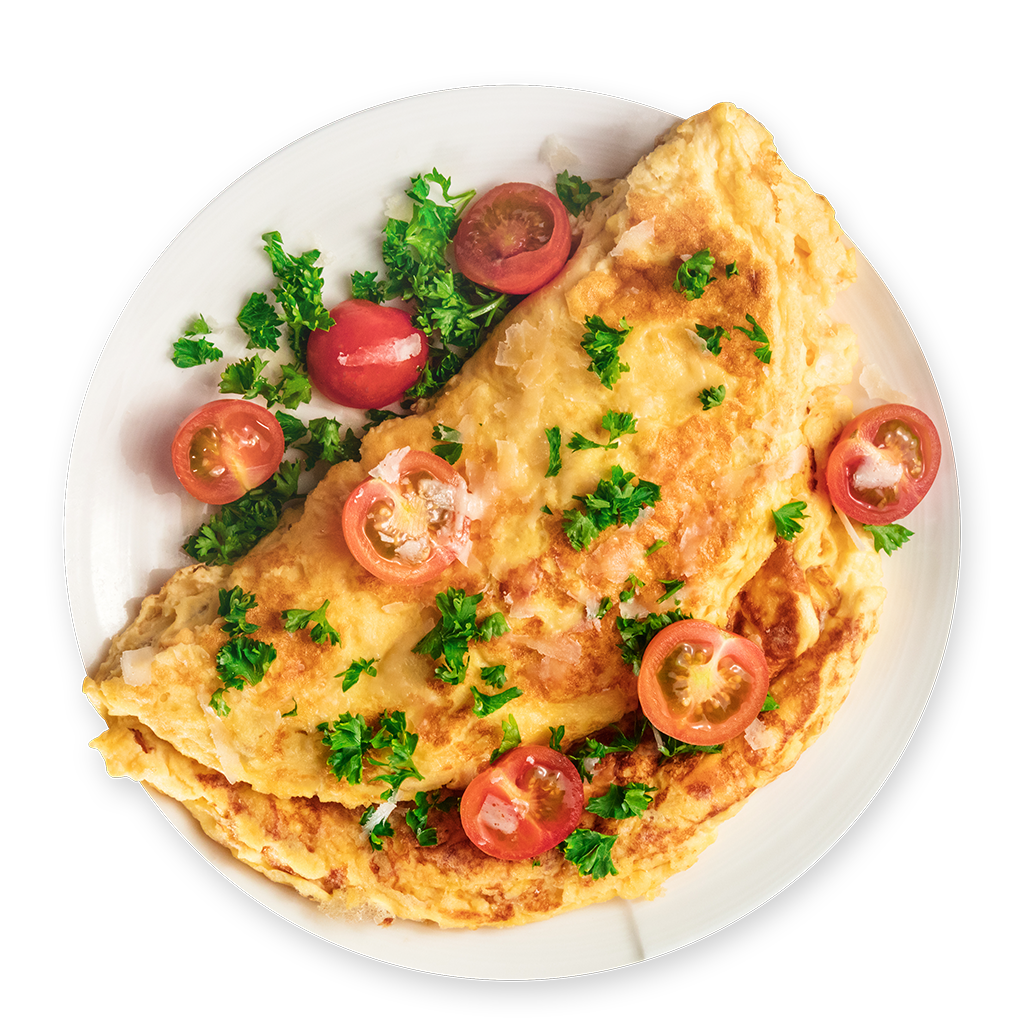 Method
Marinate the chicken strips with shallot, garlic, chilli flakes, coriander powder, paprika, salt and black pepper.
In a pan, heat up some of the Anchor Unsalted Butter until melted and sauté the marinated chicken until cooked, then set the chicken aside.
Coat a 6-inch non-stick pan with a little Anchor Unsalted Butter and pour in half of the lightly beaten eggs, swirling the eggs around the pan quickly to coat the bottom of the pan. Once the omelette is cooked, transfer it to a plate using a spatula. Repeat with the remaining egg.
On each omelette, arrange the Anchor Cheddar Slices, lettuce, cherry tomatoes, chicken and mayonnaise and roll up like a spring roll.
Serve immediately.