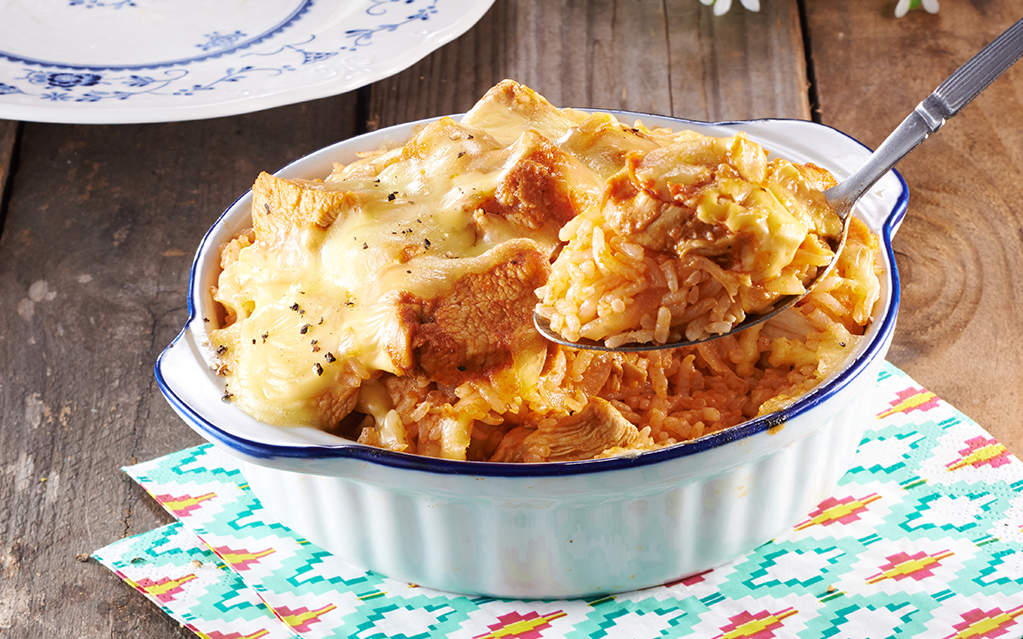 Method
Rub chili, cumin, coriander and ginger into the chicken
Melt Anchor Spreadable in a pot and add onion and garlic. Sauté until fragrant.
Add the chicken and cook for 4 minutes
Add tomato sauce and chicken broth. Simmer for 10 minutes or until the mixture thickens.
Stir in yogurt and two Anchor Cheese Slices. Add salt to taste
Mix half of the chicken mixture with rice and transfer to a casserole dish.
Top with the rest of the chicken mixture and Anchor Cheese Slices. Bake at 180°C for 8 minutes.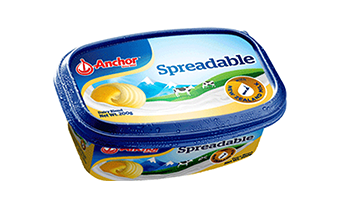 Convenient for spreading and delicious
Unit Sizes: 200g