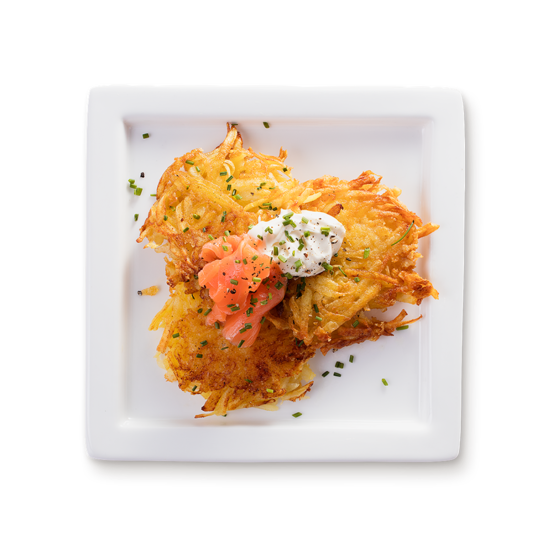 Method
Peel potatoes and halve. Place in a saucepan of cold salted water, bring to the boil and cook for 10 minutes. Drain well and set aside to cool.
Grate the potatoes into a large bowl and mix with the cheese. Season with salt and pepper.
Dust your hands with flour and press about ¼ cup of mixture into a disc. Continue making batches with remaining potato, using flour to prevent them from being too sticky.
Melt half the butter in a large frying pan over a moderate heat. Cook rosti in batches until golden on each side.
Serve rosti warm topped with your favourite topping.
Tip: Swap the topping for bacon and avocado, or a poached egg and wilted spinach.