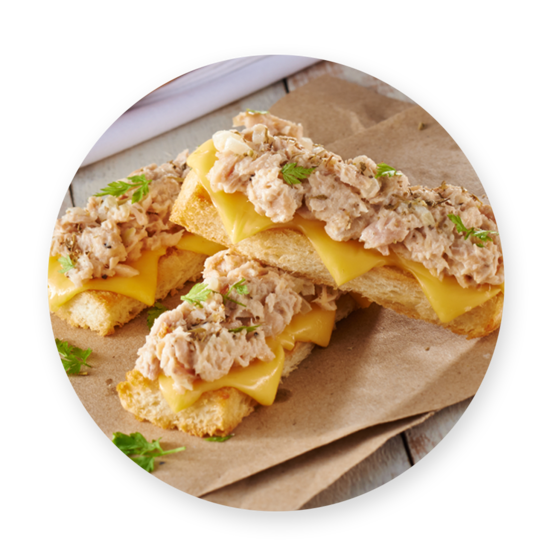 Instructions
Combine tuna, mayonnaise and yellow onion, then add salt and black pepper to taste. Set aside.
Spread Anchor Unsalted Butter on sandwich bread and sprinkle some mixed herbs onto the bread. Cut bread slices into 3 strips. Toast in oven until surfaces are crisp.
Spread tuna mixture onto toast fingers and scatter diced Anchor Cheddar Slice over the tuna topping.