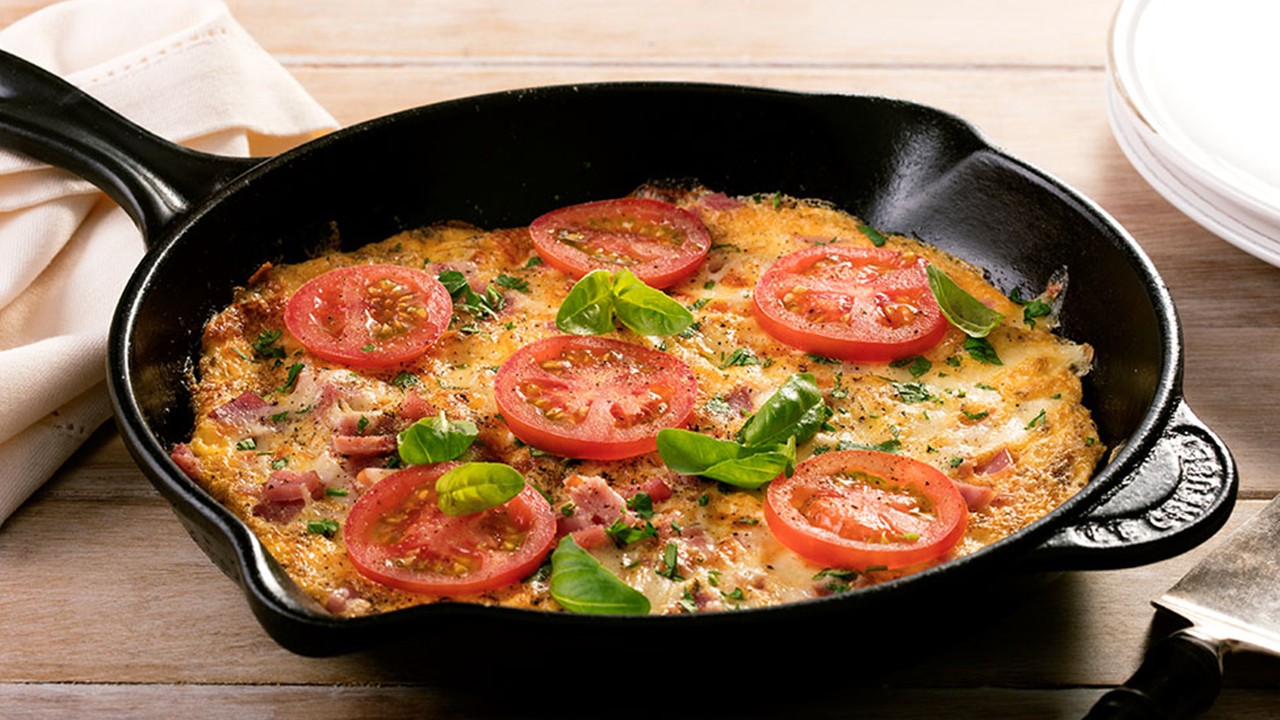 Instructions
Break the eggs into a bowl and whisk lightly with the milk. Add the herbs and season with salt and pepper.
Heat a frying pan over a medium heat, add a film of oil and then pour in the eggs.
Cook for a minute before sprinkling over the ham and cheese, cover and cook until just set or place the pan under a hot grill.
Sprinkle with parsley, top with tomato slices and basil.