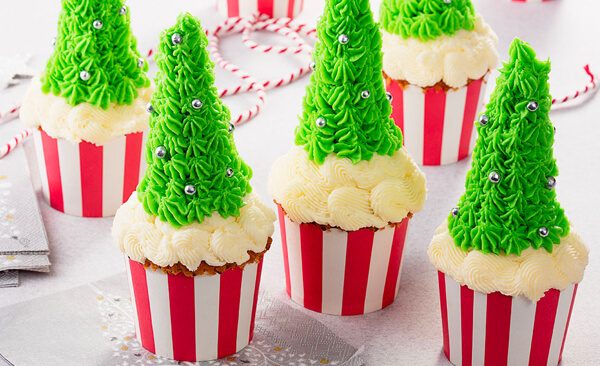 Vanilla Cupcakes
Preheat the oven to 180°C. Line a tray of 10 muffin cups with cupcake cases.
Beat the butter and sugar until light and fluffy, add the eggs one a time, mixing well after each.
Gently fold in the combined flour and baking paper and then the vanilla and milk, take care not to over mix.
Spoon the mixture into the cupcake cases and bake for 15-20 minutes until golden and springy to the touch.
Transfer to a wire rack to cool completely.
Butter Icing
In a mixing bowl, cream together the butter and icing sugar until light and fluffy and then mix in the milk.
Set aside some plain colour icing for the snow on the surface of cupcake.
Add a few drops of green food colouring to the remaining butter icing and stir until colour is well mixed.
To Decorate
Place the green butter icing into a piping bag with a small star tip / nozzle.
If necessary, use a serrated knife to trim top of each cupcake to create a flat surface.
Spread the surface of each cupcake with plain butter icing and position an ice-cream cone (upside down) on top.
With the piping bag in one hand, pipe around the cone from bottom to top.
Decorate with silver or cold cachous.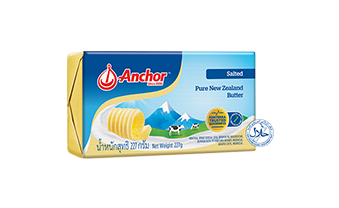 Made with 100% New Zealand grassfed cow's milk.
Rich, creamy and naturally golden in colour.
Perfect for baking, and cooking
Unit Sizes: 227g