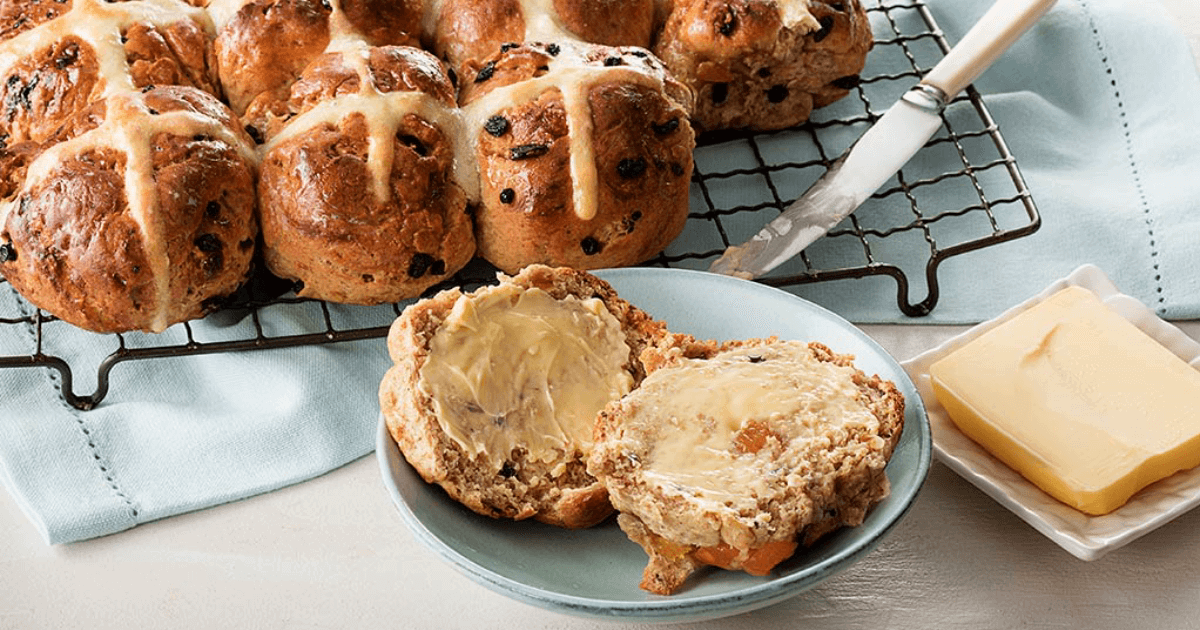 Method
Combine milk, butter and dried fruit in a medium saucepan over a low heat, stirring until the butter melts. Stir in the egg, orange zest, sugar and yeast.
Place flour and spices in a large mixing bowl and pour in the milk and fruit mixture. Using a wooden spoon, stir the mixture together until a dough starts to form. Turn the dough out onto a floured surface and kneed until smooth and elastic, about 5- 10 minutes. Place the dough in a buttered bowl and set aside to rise until doubled in size, about 45- 60 minutes.
Divide the dough into 12 pieces and roll into buns. Place the buns on a lined baking sheet so they are just touching. Set aside to rise again for a further 30- 45 minutes.
To make the paste for the crosses, combine the flour and water together to form a paste and pour into a piping bag.
Preheat the oven to 180°C. Once the buns have risen, pipe a cross over each one and bake in the oven for 15- 20 minutes.
Make the glaze by combining the brown sugar, gelatin and extra water in a small saucepan and heat for a few minutes until the sugar and gelatin have dissolved.
Once the buns have come out of the oven, brush over the glaze and set aside to cool.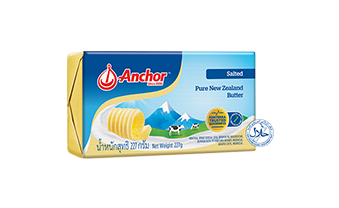 Made with 100% New Zealand grassfed cow's milk.
Rich, creamy and naturally golden in colour.
Perfect for baking, and cooking
Unit Sizes: 227g