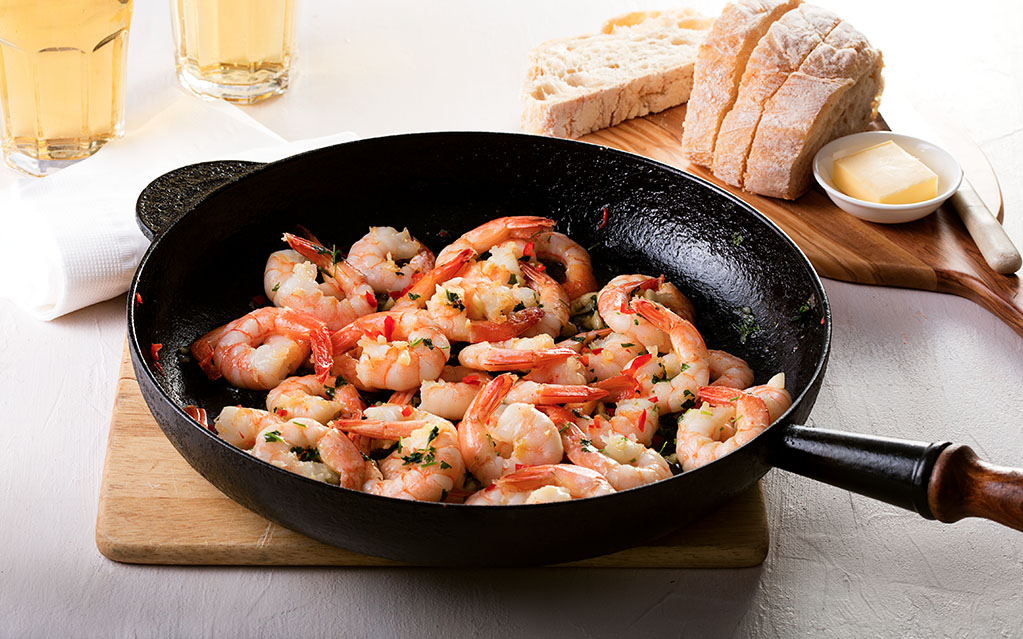 Method
Mix the butter with the garlic and a generous sprinkle of salt.
Heat a large frying pan over a medium-high heat, pour in the oil and then add the butter, chilli and prawns.
Cook for 2-3 minutes, turning at times until the prawns are pink and cooked through.
Sprinkle with parsley and a little extra salt to serve.