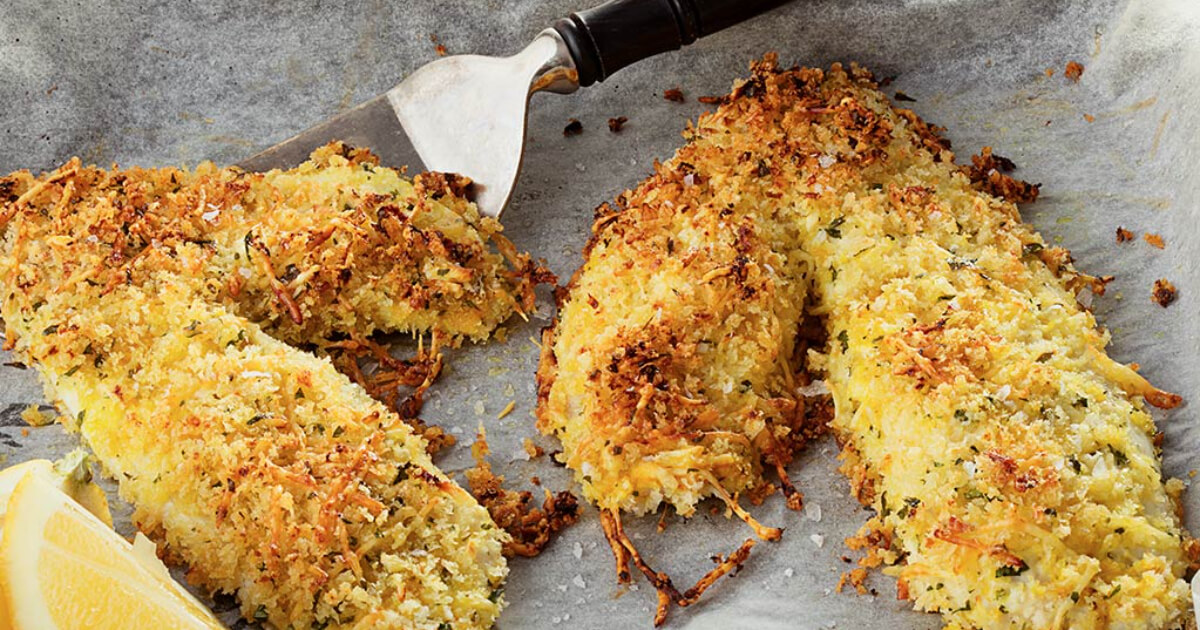 Method
Preheat the oven to 200°C. Line a baking tray with baking paper.
In a bowl combine the panko crumbs, butter, parsley, Parmesan cheese, garlic and salt.
Whisk egg. Lightly flour each fillet then dip into egg. Press the crumb mixture onto both sides of each fillet, pressing firmly to make sure it sticks.
Place the fish on the lined baking tray and bake for 10 minutes or until the crumbs are golden and the fish is cooked through.