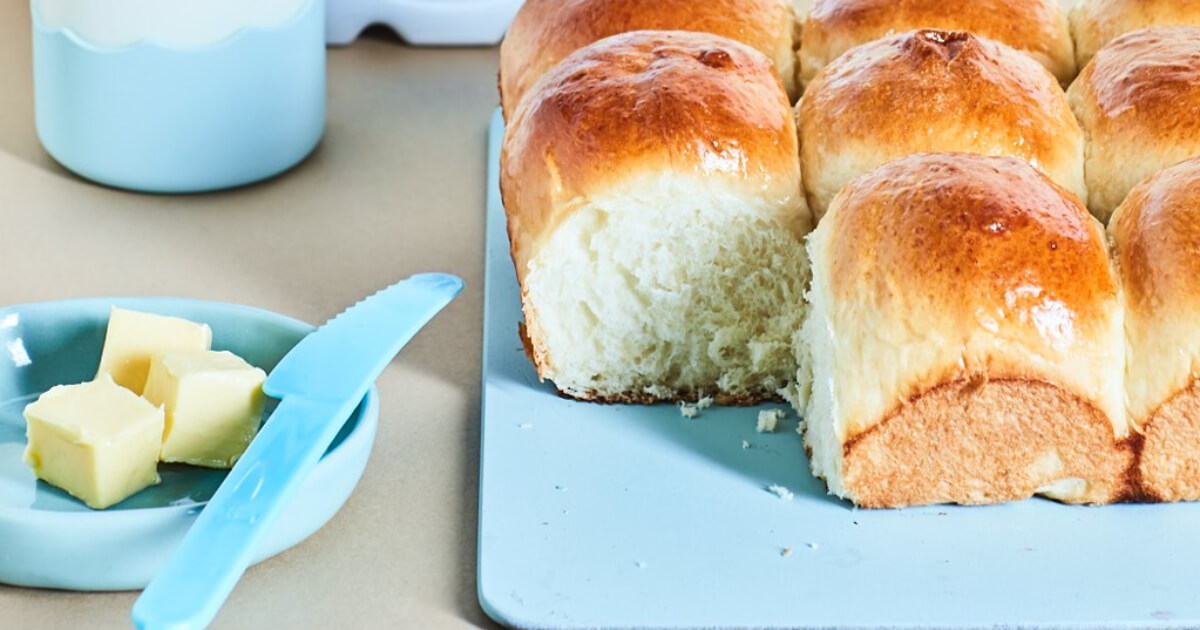 Method
Make the starter. In a small saucepan whisk together the first measure of milk and flour till smooth. Cook over a low heat, whisking continuously until the mixture forms a smooth thick paste - about 3 to 5 minutes. Set aside to cool. When cool, mix in the second measure of milk, egg and melted butter.
Make the dough. Combine flour, sugar, salt and yeast in the bowl of a mixer fitted with a dough hook or a bread machine. Mix at a low speed and add the starter mixture. The dough will appear very sticky at first but don't add more flour. Increase the speed and continue kneading until the dough is smooth, elastic and springy. Around 10 minutes.
With oiled hands shape the dough into a ball, and transfer to a lightly greased large bowl. Cover and microwave on low power (10 percent) for 1 minute. Rest the dough for 10 minutes then repeat. When the dough has doubled in size divide into 9 even portions, form into rolls and and arrange in a greased 22 cm square pan. Leave to rise till doubled in size – around 20 minutes.
Preheat the oven to 190°C. Make glaze. Whisk egg and milk together and then gently brush over the rolls when risen. Bake for 20-25 minutes until golden brown. Cool in tin for 5 minutes then gently turn out onto a cooling rack.
Tip: For perfectly even rolls weigh the dough once kneaded and divide by 9 so each roll is the same weight.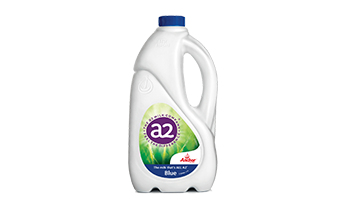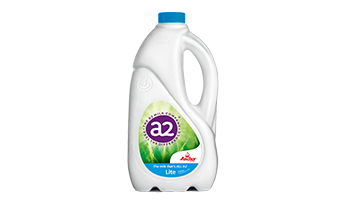 Cooking and baking
Full body taste
Unit Sizes: 2L bottles