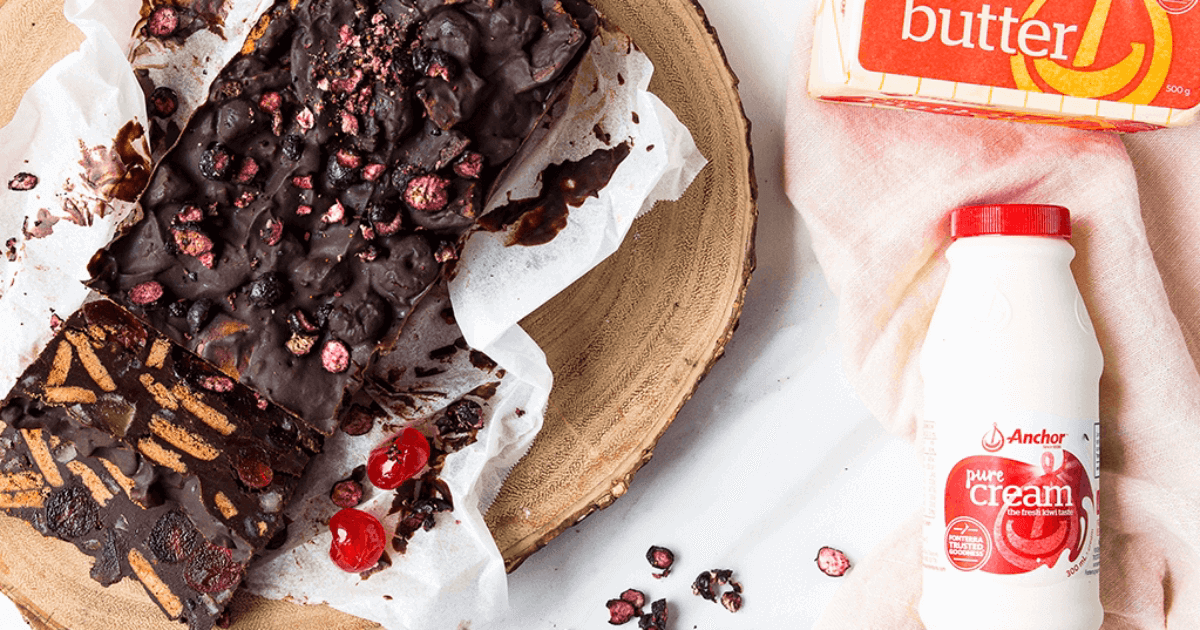 Method
Line the base and sides of a 1 litre loaf tin with baking paper.
Melt the butter and golden syrup together in a pot and bring to the boil. Add cream and warm through but not boil.
Add the chocolate, reduce the heat to its lowest setting and stir with a whisk until the chocolate has melted. Remove from heat and quickly whisk through the egg. The heat will cook it.
Break up the biscuits into large chunks (quarters are fine), put them in a bowl and add the mixed peel, cherries and ginger.
Pour the hot chocolate mix over the dry ingredients and mix gently with a wooden spoon. Pour the mixture into the prepared tin and press the mixture flat in the tin.
Chill for three hours or until set, then cut into slices.