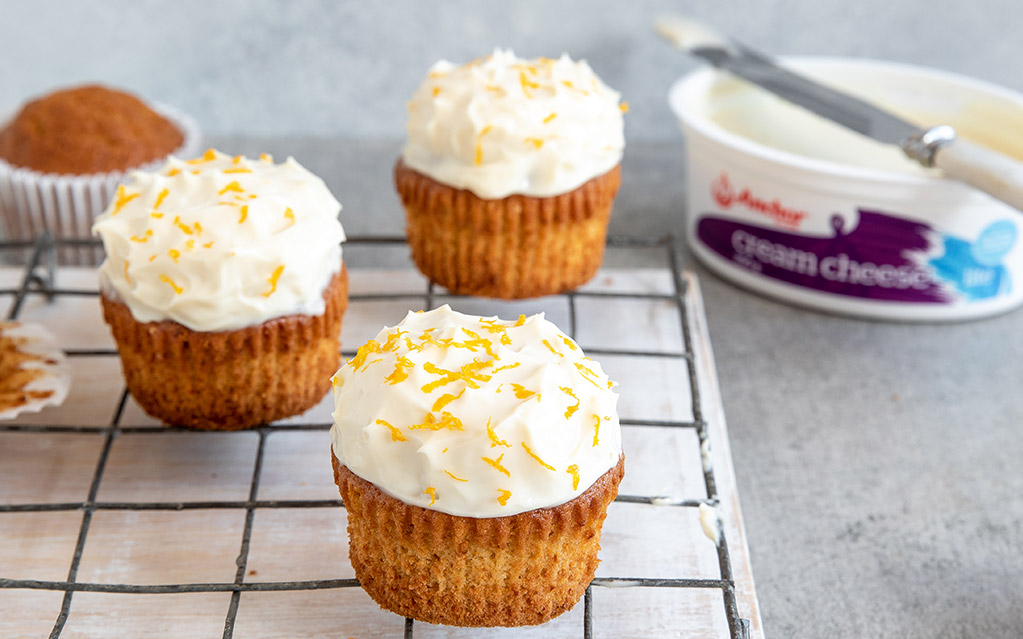 Method
Icing: Place the butter and cream cheese in a large bowl. Use an electric mixer to beat until well combined.
Add ½ cup of the icing sugar and mix to combine. Add the other half and mix again until all the icing sugar is incorporated.
Add the maple syrup and mix well.
Refrigerate the icing for 1-2 hours. (This will make it easier to spread onto the muffins.)
Muffins: Preheat the oven to 180°C fan bake.
Blitz the butternut squash in a food processor for 30-40 seconds until finely chopped. Add all the remaining ingredients and mix until just combined, scraping down the bowl if necessary.
Spoon the mixture evenly into the 12 muffin cases and bake for 25-30 minutes until they have risen and turned golden brown. Test with a wooden skewer – if it comes out clean they are cooked.
Remove the muffins from the tray and allow to cool in their cases.
To finish: Place the chilled icing in a piping bag and decorate each muffin. If you don't have a piping bag you can easily dollop some icing onto each muffin, smooth with a knife. Garnish with orange zest.