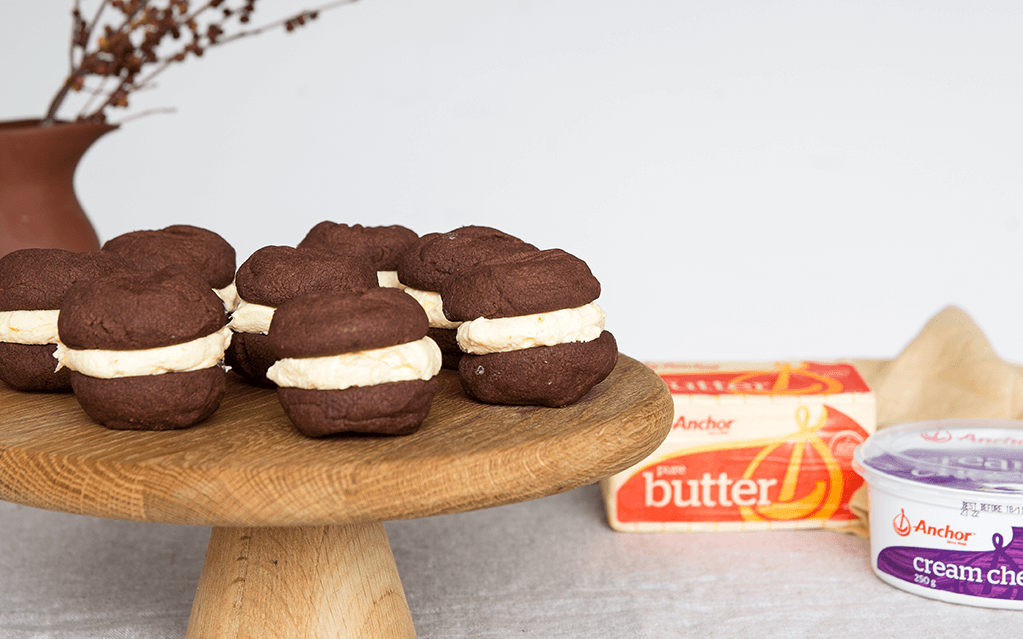 Method
Preheat oven to 160C and line 2 large trays with baking paper.
Cream the butter and icing sugar until well combined.
Sift the flours and cocoa and mix on low until just combined.
Roll into small golf ball-sized balls and place 5cm apart on the prepared tray. Press each one down lightly with a fork dipped in the extra cornflour.
Bake for 10-12 minutes then let cool completely before adding the filling.
For the filling beat together the butter, icing sugar and orange zest until light and fluffy. Add the cream cheese and beat until just combined.
Spread or pipe 1 tablespoon of orange cream cheese on the flat side of half of the cookies and sandwich another cookie on top of each. Serve with milk on Christmas Eve.