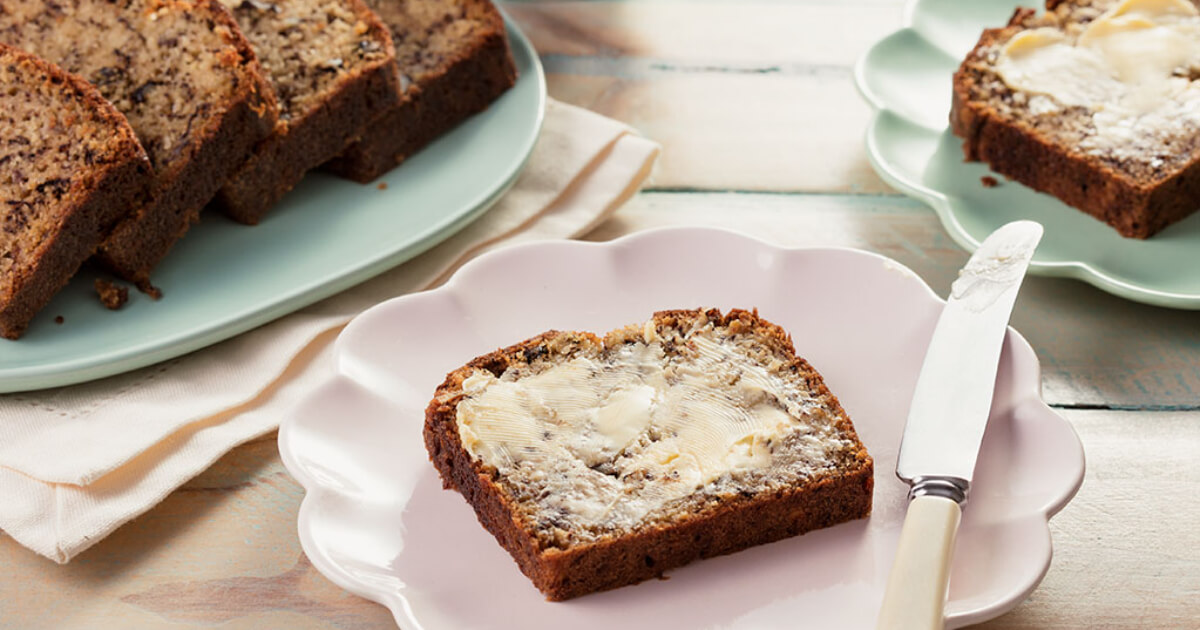 Method
Preheat the oven to 160°C. Line a 25cm loaf tin with baking paper.
Beat the butter and sugars until light and fluffy, mix in eggs, one at a time, beating well after each addition.
Stir through the vanilla, milk, baking soda, banana, walnuts and lastly the flour.
Pour the mixture into the prepared loaf tin and bake for 30 minutes before increasing the heat to 175°C and cooking for a further 30 minutes or until a skewer inserted comes out clean.
Cool for 10 minutes in the tin before transferring to a wire rack to cool completely.
Store in an airtight container.